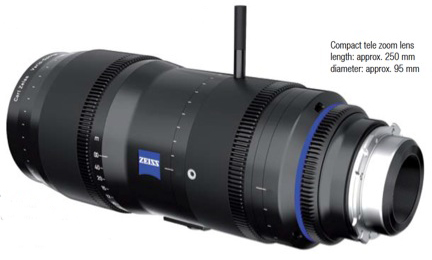 Zeiss has been the industry leader in motion picture optics for decades. The renowned quality of Zeiss optics married with the lower cost of the lightweight and rugged CP.2 Compact Primes led to a product that was a runaway success. Now the company has let its intentions be known for future cinema products. Coming soon will be additional focal lengths for the Compact Primes (there are currently nine sizes available), as well as a set of Compact Zooms to complement the CP.2s. Zeiss will also re-enter the anamorphic lens arena, manufacturing the only commercially available set of 2x anamorphic primes in the industry.
Our friend Jon Fauer talked to Zeiss' Christian Bannert and Michael Schielen recently. Read the article in the latest edition of Film & Digital Times.
AbelCine encourages comments on our blog posts, as long as they are relevant and respectful in tone. To further professional dialog, we strongly encourage the use of real names. We reserve the right to remove any comments that violate our Comment Policy.