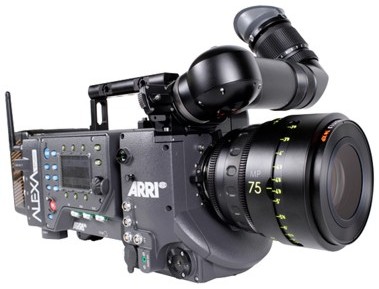 Arri has just released the latest Beta version of their Software Update Packet (SUP), v7.0, which brings some exciting new features to the ALEXA line of cameras. SUP v7.0 supports all five cameras in the ALEXA family, from the original ALEXA EV, to the ALEXA Plus, the ALEXA Studio with optical viewfinder, the modular ALEXA M and the new full sensor ALEXA Plus 4:3. It is available as a free download from the ARRI website for current ALEXA owners. The following new functions and features are included in the update: 
-    ProRes 2K recording in 16:9 and 4:3 aspect ratios
-    New in-camera de-bayering algorithm (ADA-3 HW)
-    Redesigned status display on the EVF and MON OUT
-    Simplified camera menus
-    Clone monitor out option for REC OUT
-    Low Contrast Curve (LCC) look file included as part of the SUP
-    Added support for the new Controlled Lens Motor CLM-4
-    3D sync now available on all ALEXA M cameras without license key
To download SUP v7.0, ALEXA owners must log in after completing a one-time registration on the ARRI website. The file can then be downloaded to an SD card for uploading into the camera. Also available for download are an updated user manual, release notes for SUP v7.0, and a ProRes 2K in Editorial white paper.
AbelCine encourages comments on our blog posts, as long as they are relevant and respectful in tone. To further professional dialog, we strongly encourage the use of real names. We reserve the right to remove any comments that violate our Comment Policy.