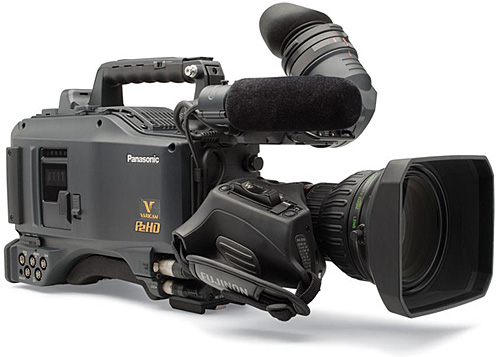 The Panasonic HPX370 has excellent noise reduction technology which utilizes both 2D and 3D reduction methods, and Panasonic has just released new firmware for the camera that adds an important adjustment option for its optimum use.
While 2D noise reduction analyzes an individual frame and reduces noise where it can, 3D noise reduction looks across multiple frames to reduce noise. 3D noise reduction is very effective, but too much can produce smearing if there is motion in the image. Therefore, Panasonic uses both methods together by increasing the amount of 3D noise reduction in a static image, and decreasing it when there is movement in the images. There is some pretty sophisticated computing behind this technology, and the effect is quite good. However, the change in noise level between static and moving images is sometimes noticeable, so Panasonic has released a firmware update to address these situations.

The update adds a feature in the OPTIONS menu called P.A.P FILTER. According to Panasonic, P.A.P is a "picture processing technology which enables high sensitivity and high resolution images by 3D adaptive processing." This setting can be changed between Type 1 and Type 2 — Type 1 gives you the full 3D noise reduction while Type 2 reduces the effect. This setting can be saved in a User file or a Scene file, so the function can be easily enabled or disabled depending on the situation. Download the new firmware update from Panasonic here.
AbelCine encourages comments on our blog posts, as long as they are relevant and respectful in tone. To further professional dialog, we strongly encourage the use of real names. We reserve the right to remove any comments that violate our Comment Policy.